Minero-petrographic and micro-Raman applications in public health
APPLICAZIONI MINERO-PETROGRAFICHE E MICRO-RAMAN NEL CAMPO DELLA SALUTE PUBBLICA

ERC Sectors
PE10_10 - Mineralogy, petrology, igneous petrology, metamorphic petrology
Activity
This research couples SEM-EDS and micro-Raman analyses to characterize hazardous minerals.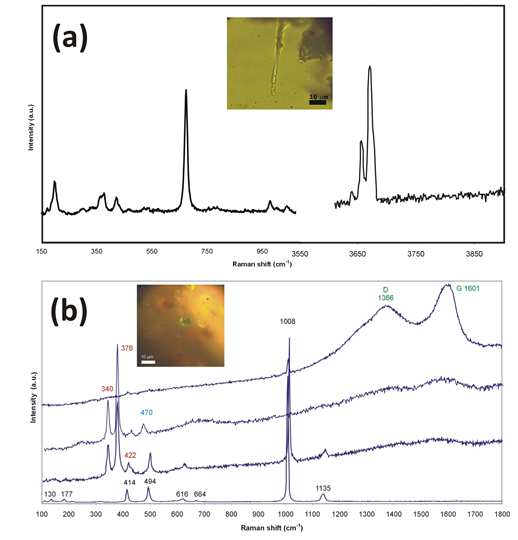 Fig. 1 Micro-Raman spectrum of a fibrous impure tremolite.
---
Main Partnership
Interdepartmental Center G. Scansetti for studies on asbestos and other toxic particulates
---
Publications
PETRIGLIERI J.R., LAPORTE-MANGONI C., SALVIOLI-MARIANI E., FERRANDO S., TOMATIS M., FUBINI B., TURCI F. (2021): Morphological and chemical properties of fibrous antigorite from lateritic deposit of New Caledonia in view of hazard assessment. Science of the Total Environment, 777, 146185; doi: 10.1016/j.scitotenv.2021.146185.
Tag: Microscopy, micro-Raman spectroscopy, fibrous minerals