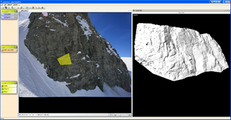 Geotechnics for territory protection, regional planning and raw material exploitation
Geotechnics for territory protection, regional planning and raw material exploitation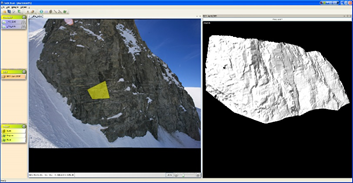 Activity

The research activity of this group is focused on the mechanical characterization of rock masses by means of in situ measurements and surveys and laboratory tests on rocks and discontinuities.
The studies concern the development of non-contact techniques (e.g. based on photogrammetry and laser scanner) for measuring geometrical characteristics of rock discontinuities, such as orientation, spacing and persistence, both on surface and underground. Data are statistically analyzed and used as input for numerical modelling, developed for studying the stability of civil engineering works or mining excavation. Discontinuity roughness is studied by means of image analysis and shear tests, for determining shear behavior in static and dynamic conditions.

Rock material is properly treated in order to simulate different environmental and climatic conditions, then it is tested in laboratory, in different loading conditions, and analyzed for determining strength and deformability characteristics.