Geological mapping
Contacts
+39 011.6705865 - 011. 6705190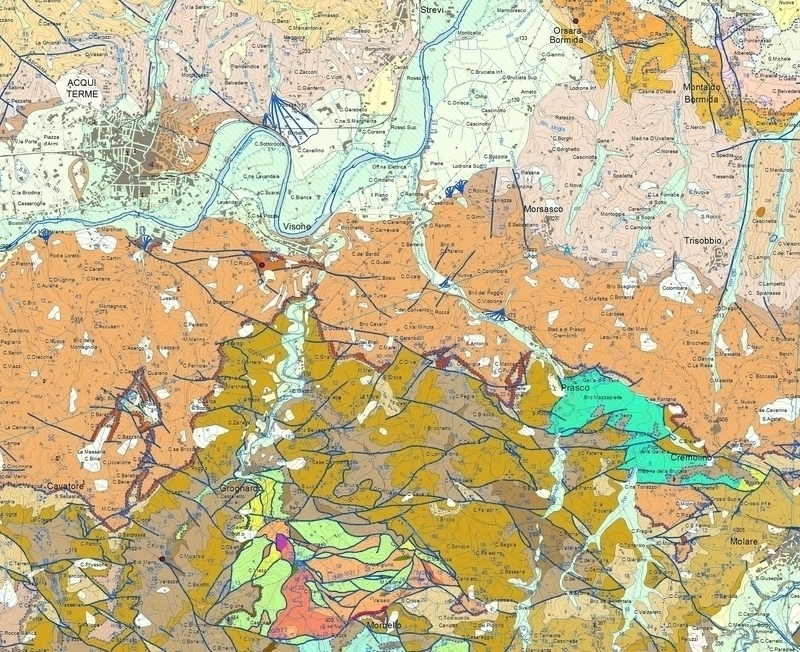 ERC Sectors
PE10_5 - Geology, tectonics, volcanology
Activity
In the last decades, several geological maps have been realized in the frame of studies concerning (i) the tectono-sedimentary evolution of the Piemonte Meso-Cenozoic basins and (ii) the tectono-metamorphic evolution of the Western Alps.
The research activity aims to define geological units and related discontinuities, and to provide useful data for 3D geological modelling. The purpose is the realization of modern geological maps, being used also for mitigation of natural hazards and sustainable land using.
The research activity is carried out in the frame of different multidisciplinary research projects and in the context of the CARG Project (Geological map of Italy at 1:50,000 scale). It includes (i) field mapping supported by stratigraphic, structural and petrographic analyses, (ii) realization of geological map GIS databases, and (iii) publishing of open access maps and shearing of geological information through geoportals. (https://www.isprambiente.gov.it/Media/carg/piemonte.html). As part of the CARG project, the realization of the Novi Ligure and Tortona sheets is currently in progress.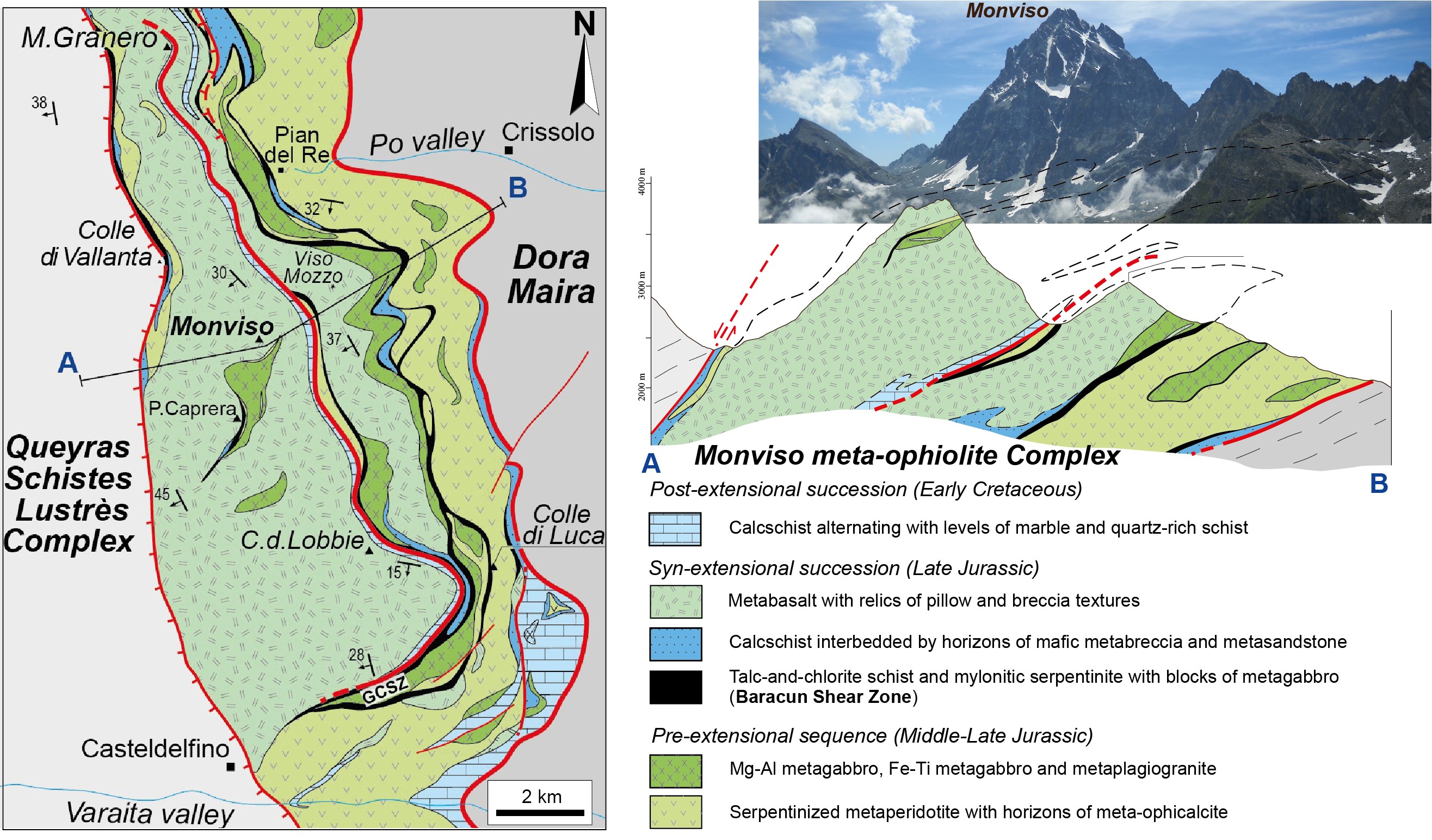 Fig.1 Geological map of the Monviso meta-ophiolite Complex and related cross-section. Modified from Balestro et al. (2018, Geological Magazine).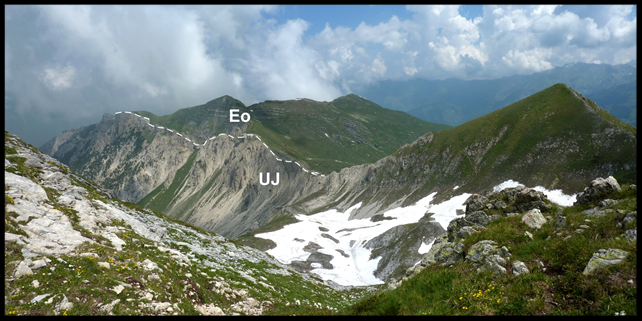 Fig 2. Discontinuity surface at the top of the Upper Jurassic reef limestones of the Provençal domain (UJ),
followed by the Eocene deposits of the Alpine Foreland Basin (Eo). Maritime Alps, high Vermenagna valley.
---
Main Collaborations
CNR-IGG Unità Operativa di Torino (Fabrizio Piana, Luca Barale, Gianfranco Fioraso, Gianluca Frasca, Andrea Irace, Pietro Mosca)
ARPA Piemonte (Michele Morelli)
ENI (Manlio Ghielmi, Massimo Rossi)
POLITO-DIATI (Bartolomeo Vigna)
---
Publications
Balestro, G., Nosenzo, F., Cadoppi, P., Fioraso, G., Groppo, C., Festa, A., 2020. Geology of the southern Dora-Maira Massif: insights from a sector with mixed ophiolitic and continental rocks (Valmala tectonic unit, Western Alps). Journal of Maps, 16 (2), 736-744.
Bertok, C., Musso, A., d'Atri, A., Martire, L., Piana, F., 2018. Geology of the Colle di Tenda – Monte Marguareis area (Ligurian Alps, NW Italy), Journal of Maps, 14 (2), 542-551.
Forno, M.G., Gianotti, F. (2020). The Turin fluvial terraces as evidence of the new Holocene setting of the Po River. Journal of Maps, doi:10.1080/17445647.2020.1768447
Ghignone, S., Gattiglio, M., Balestro, G., Borghi, A., 2020. Geology of the Susa Shear Zone (Susa Valley, Western Alps). Journal of Maps, 16(2), 79- 86.
Piana, F., Fioraso, G., Irace, A., Mosca, P., d'Atri, A., Barale, L., Falletti, P., Monegato, G., Morelli, M., Tallone, S., Vigna, G. B., 2017. Geology of Piemonte region (NW Italy, Alps–Apennines interference zone). Journal of Maps, 13 (2), 395–405.
Tag: Geological maps, Alpine geology, Piemonte Meso-Cenozoic basins