Role of structural-stratigraphic inheritances in the evolution of convergent margins
Ruolo delle eredità strutturali-stratigrafiche nell'evoluzione dei margini convergenti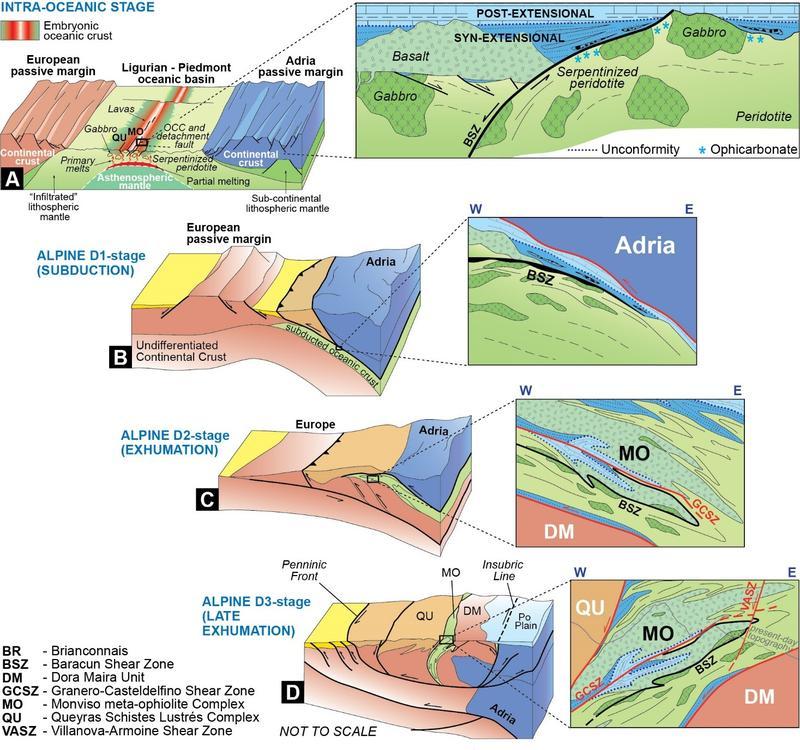 ERC Sectors
PE10_5 - Geology, tectonics, volcanology
Activity
A key factor for the mitigation of natural hazards associated to large magnitude earthquakes in modern convergent margins (e.g., Mw 9.0 Tohoku-Oki 2011 e Mw 9.1 Sumatra 2004) is the understanding of the role played by structural - stratigraphic inheritances during subduction and exhumation stages.
Due to complications to decipher in detail the characteristics of those inheritances in modern off-shore settings through seismic reflection studies, our research focuses on ancient on-land analogues of convergent margins exposed in the Alpine-Apennine system where units formed at different depth, from shallow (T<300°C) to deep (T>300°C) structural levels, can be observed
The research is aimed to improve the knowledge of the tectono-stratigraphic and metamorphic evolution of exhumed convergent margins, through the comparison of metamorphosed (W-Alps) and non-metamorphosed (Apennine and peri Mediterranean region) ancient and modern (e.g., Japan Trench, Hikurangi Margin) analogues. Our results are aimed to define a model for a better understanding of the evolution of modern and ancient convergent margins and related natural hazards.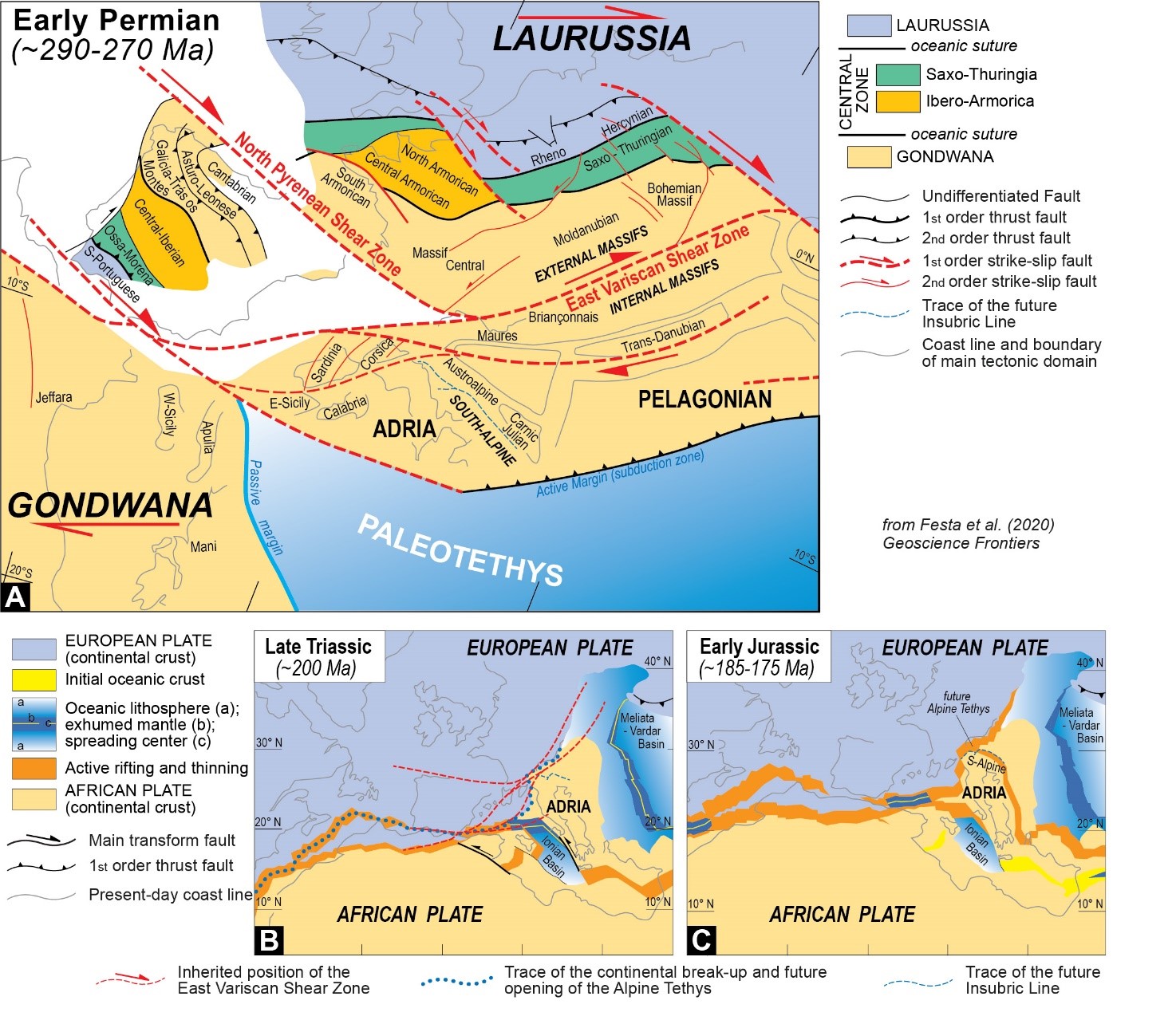 FIG 1
Paleogeographic reconstructions of the plate interaction between Gondwana and Laurussia (Laurasia) at (A) Early Permian (modified from Ballèvre et al., 2018, Stampfli et al., 2002; Schettino and Turco, 2011), (B) Late Triassic (modified from Stampfli et al., 2002; Schettino and Turco, 2011), and (C) Early Jurassic (modified from Stampfli et al., 2002; Schettino and Turco, 2011). Modified from Festa et al. (2020, Geoscience Frontiers)
---
Collaborazioni principali
Miami University, Oxford (OH-USA)
CUGB - China University of Geosciences, Beijing (China);
Charles University, Prague (Czech Republic);
Università di Modena e Reggio Emilia (Italy)
Tag: Structural inheritance, convergent margins, Alps-Apennines